Welcome to the Hudson Tubes!
---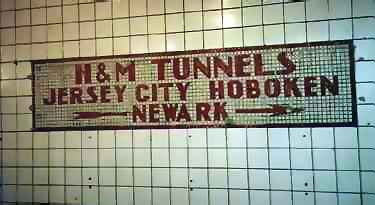 This site offers a short history and a sightseeing tour of the "Hudson Tubes" (Hudson & Manhattan Railroad), one of the earliest subways of the world.

I originally wrote this as an article for the German magazine Blickpunkt Straßenbahn but have re-written it in English for the web. Although the Tubes are now called "PATH" and are operated by the Port Authority of New York and New Jersey, their basic structure remains as it was upon their opening. I'm still working on the Tubes Gallery and am slowly also updating the text. So stop in once in a while for changes.
To enjoy these pages at their visual best, please use a monitor resolution of 800 x 600 or 1024 x 768 with color set to at least 16 bits.
If you have any suggestions or comments, please click on the icon and send me an E-Mail:

This page was last updated on Sep-7-00 using HTMLpad.